Why Finance your Equipment with Diversified Capital Credit?
Time Tested for 25 Years.
Diversified Capital Credit  is committed to the equipment funding needs for each of the following industries: Waste/Recycling, Home Care/ Healthcare, Test and Measurement, Transportation, Photography and Energy. Our team of finance specialists have structured financing deals for over 25 years in the various industries. We understand the challenges businesses face every day. That's why Diversified Capital Credit is able to provide financing and structures that other banks and leasing companies cannot.  From start-ups to Fortune 500's, DCC has  been able to meet the financing requirement of 1000's of companies.
Here are some highlights of what Diversified Capital Credit offers:
Transaction size: $5,000 to $10 million
Terms up to 10 years
"Application-only" to $250,000.
"Corporate only" for well established businesses
Start-up Business Programs
Custom Payment Plans including $0 down $0 advances and 90 day skip
Working Capital and SBA Loans
Fast, easy online applications and "e-signature" documents
No stone goes unturned.
Our sleeves are rolled up every step of the way and our team treats you like a partner and will do what ever it takes to successful obtain the proper financing for your equipment needs.
Meet the Management Team of Financial Specialists: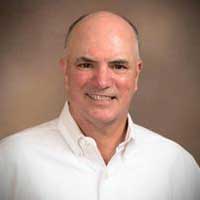 BRUCE SMITH
President
Bruce Smith is the Founder, Owner and President of Diversified Capital Credit Corp. Bruce holds a Bachelor or Arts degree in Economics from Ohio Wesleyan University and a Masters in Business Administration from the University of Michigan.  He has worked in equipment finance for 30 years. He has presented and been a panelist at a number of conferences, and his articles and interviews on equipment leasing and financing have been published in several trade publications.  Bruce has served on the board of directors of the National Equipment Finance Association (NEFA), and previously served as president of the Eastern Association of Equipment Lessors (EAEL).  Bruce received his Certified Lease and Finance Professional (CLFP) designation in February 2008.
Contact Bruce at 908-394-2026 or email at bsmith@dicapcredit.com